BP Turbo
Oil 2380
$12QT
Trast Aerosupermarket (Aquiline Internationl Goup of Companies) offers BP Turbo Oil 2380 from its premises at Sharjah International Airport Free Zone (SAIF Zone) available for immediate delivery worldwide.
UAE Phone: +971 (6) 5570710, International phone: +8 835 1000 124 3547 e-mail:
BP Turbo Oil 2380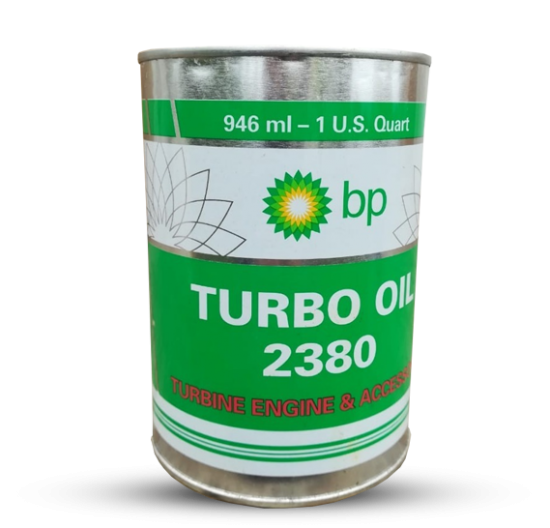 Sale BP Turbo Oil 2380
Premier accessory performance
BPTO 2380 brings you exceptional accessory performance which leads to extended on-wing accessories lifespan and improved reliability. Also, the ability of BPTO 2380 to neutralize the effects of Copper (Cu) through superior metal passivation results in reduction of oxidation and sludge formation. The below chart illustrates this lab results.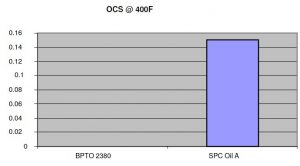 In service, the metal passivation effects of BPTO 2380 allow for proper filtration of Copper particles resulting in diminished metal wear effects and extend on wing life of IDGs and CSDs.
BPTO 2380 Competitor SPC A
No. of IDG samples 48 35
Avg. used oil Cu level, ppm 0.6 7.7
Overall IDG reliability consistently higher when using BPTO 2380
Oil Type Filter Chg. MTBF** (hrs)
US Operator A BPTO 2380 200 hrs 4000
US Operator B Comp. SPC A 900 hrs 2000
**Mean Time Between Failures
The result, reduction in unscheduled maintenance activities would reduce total costs and ground time!
excellent load carrying capability
One of the competitive attributes of BPTO 2380 is its load carrying capability. This parameter is calculated via the Ryder Gear Load, a test used to determine the anti-scuffing property of a lubricant. The baseline measurement of this test is 102% of the reference oil. In the load carrying test, BPTO 2380 yielded results of 117% or 14.7% above the baseline versus the leading SPC competitive oil with a value of 108% or 5.9% above base line. Clearly BPTO 2380 offers a greater margin of performance.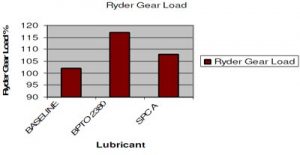 BPTO 2380 has demonstrated superior competitive erformance in many different types of engines but specifically in the highly demanding environment of the turbo prop engines. In particular, 70% of the PT6 engines are lubricated by BPTO 2380!
This means that BPTO 2380 can generate savings to your fleet through potentially extending the life of your gears and bearings!
BPTO 2380 enhances the ETOPs (Extended Twin Engine Operations) performance of your fleet
best low temperature viscosity
BPTO has demonstrated the best low temperature viscosity performance for all 5 cSt Turbine Oils commercially available today. The low temperature viscosity performance of turbine oils is determined by measuring the kinematic viscosity of the oil at colder ambient temperatures. Higher viscosities at colder temperatures can result in more difficult engine starts on cold winter days. This attribute improves the cold soak engine restart reliability, an important factor for gaining or retaining ETOPs approval.
BPTO 2380 tops the leading STD and SPC oils today in the area of low temperature viscosity. A test was conducted comparing a competitor's leading STD/SPC turbine oil and BPTO 2380. The below chart shows the results of this comparison test.
The difference in performance was significant!!!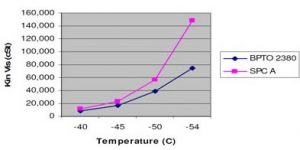 | | | | | | | | |
| --- | --- | --- | --- | --- | --- | --- | --- |
|  CLASS |  PROD. |  204 C |  99 C |  38 C |  21 C |  -40 C |  -53,4 C |
|  5cSt |  BPTO 2380 | 1,3 | 5,09 | 26,38 | 51 | 7900 | 74500 |
| |  SPC A | 1,31 | 5,19 | 28,4 | 58 | 11100 | 148300 |
The competition was 40% more viscous at -40 C (-40 F) and 71% at -53.4 C (65 F). Pour point for BPTO 2380 was measured at -87 C (-125 F) versus -75 C (-103 F) for the competition.
The low temperature performance of BPTO 2380 translates into improved gear and bearing reliability in cold soak condition due to better lubrication at start up. The bottom line is that filter events during start up on cold days may be reduced significantly.
STD and SPC grade cleanliness
One of the benefits of BPTO 2380 is the balance between acceptable cleanliness and other critical properties.
BPTO 2380 meets the cleanliness requirements of both specifications, US Military Mil-PRF-23699 for STD class and SAE AS5780 for SPC class. A laboratory test*** simulating a flight cycle condition in turbine engine was conducted. The purpose of this test is to compare the cleanliness performance of BPTO 2380 and a competitor's leading STD/SPC oil. The photos below illustrate the comparison:
---
» Approvals
» Msds
» Premier accessory performance
» Technical Service
» Future Outlook
» Health and Safety Precautions
BP Turbo Oil (BPTO) 2380, available throughout the world, is now being used by over 350 airlines representing a majority of the free world's commercial airline requirement for 5 cSt turbo oils. This fact attests to the outstanding performance of this product in the wide variety of engines and accessories now in service.