BP Turbo
Oil 2380
$12QT
Trast Aerosupermarket (Aquiline Internationl Goup of Companies) offers BP Turbo Oil 2380 from its premises at Sharjah International Airport Free Zone (SAIF Zone) available for immediate delivery worldwide.
UAE Phone: +971 (6) 5570710, International phone: +8 835 1000 124 3547 e-mail:
BP Turbo Oil 2380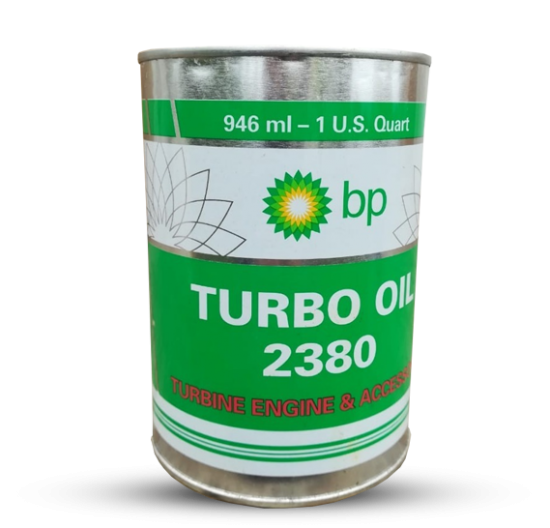 Sale BP Turbo Oil 2380
TRAST Aerosupermarket® is a project that was launched in the year 2003 at Dubai Airshow bur it has its background coming back into 1999 when Mother Company AQUILINE International Corporation LTD  was set up in Sharjah International  Airport Free Zone. The major target and  prevailing idea of the project is to fulfill needs of airline operators and aircraft owners.
TRAST Aerosupermarket®  is a place where customer  can purchase almost any kind of aviation products starting from aircraft tires ending with entire aircraft.
Our major lines are:
Aircraft consumables such as tires, lubricants, greases, batteries.
Avionics and electronic systems.
We not only sell components we install them on Your aircraft and provide full paperwork and after-sale service.  Traffic Avoidance Collision Systems TCAS, Enhanced Ground Proximity Systems EGPWS, Navigation systems RNAV - Here are some airborne system that we are ready to deliver and install on aircraft in any part of the world.
We supply large quantity and wide range of the items, that we believe will never be used in Your operation but are very important to be on board. Items that can save life of Your passengers and Your crew in case of emergency. Life vests, life rafts, oxygen equipment, emergency locator transmitters and many more.
Aeronautical information:
Charts and maps Jeppesen, global positioning systems GPS.
In our supermarket You can buy an engine for Your aircraft, take our aircraft for a long term ACMI rent, buy an aircraft or order spare parts that we will deliver to You in the shortest possible time to any part of the world.
TRAST Aerosupermarket®
Is a Reliable Source of Aviation Supplies
A Company of Your TRUST.
---
» Approvals
» Msds
» Premier accessory performance
» Technical Service
» Future Outlook
» Health and Safety Precautions
BP Turbo Oil (BPTO) 2380, available throughout the world, is now being used by over 350 airlines representing a majority of the free world's commercial airline requirement for 5 cSt turbo oils. This fact attests to the outstanding performance of this product in the wide variety of engines and accessories now in service.