BP Turbo
Oil 2380
$12QT
Trast Aerosupermarket (Aquiline Internationl Goup of Companies) offers BP Turbo Oil 2380 from its premises at Sharjah International Airport Free Zone (SAIF Zone) available for immediate delivery worldwide.
UAE Phone: +971 (6) 5570710, International phone: +8 835 1000 124 3547 e-mail:
BP Turbo Oil 2380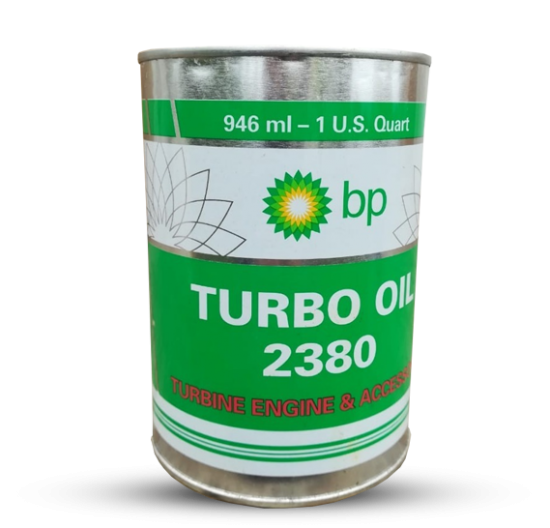 Sale BP Turbo Oil 2380
Future Outlook
As documented in previous sections, BPTO 2380 is providing
outstanding performance in current equipment
including the Boeing 707, 717, 727, 737, 747, 757, 767,
777; McDonnell Douglas DC8, DC9, DC10, MD11,
MD90; Lockheed L-1011 and the Airbus A300, A310,
A320, A330, A340. Based on this background there is
good evidence that BPTO 2380 will continue to satisfy
the requirements of airline equipment for many more
years despite increasing TBO's and HSI intervals.
While the outlook for continuing excellent performance
from BPTO 2380 is bright, our research continues to
develop and evaluate new oils aimed at providing even
greater value to the world's airlines.
Through continuing monitoring of product performance
and technological developments, our affiliates anticipate
being able to provide synthetic turbo oils that will satisfy
the most critical needs of the aviation industry.
---
» Approvals
» Msds
» Premier accessory performance
» Technical Service
» Future Outlook
» Health and Safety Precautions
BP Turbo Oil (BPTO) 2380, available throughout the world, is now being used by over 350 airlines representing a majority of the free world's commercial airline requirement for 5 cSt turbo oils. This fact attests to the outstanding performance of this product in the wide variety of engines and accessories now in service.